I feel like deja'vu. Doesn't seem like that long ago that I was planning and coordinating Brooke's
preschool's teacher's retirement
. Now, here we are again...retirement for her 2nd grade teacher.
This time it was a surprise party where a group of us parents bombarded her room during story time and had a party! SHe was definitely surprised, a bit overwhelmed, but loved every single thoughtful thing we had presented her with (the 'flower' vase with money donations, the canvas'd picture of her class, the sign, the sayings that were read to her that the kids said...even the cookie cake!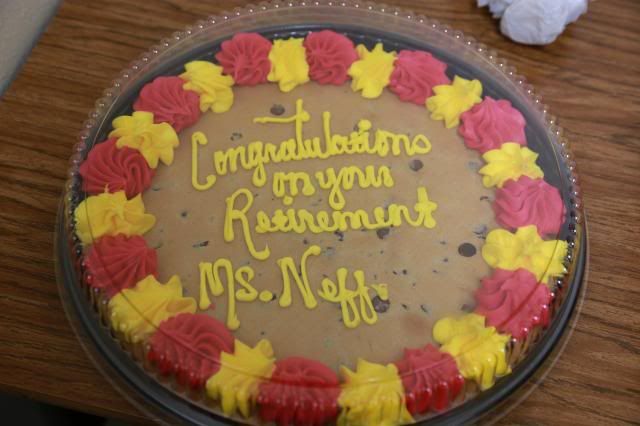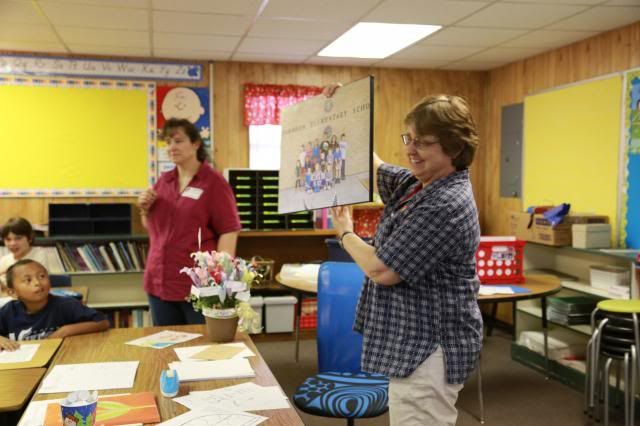 We will miss her and wish her a grand retirement!