The local downtown association has a HUGE event monthly they call "First Fridays". The first Friday of the month, there's local artists out with their artwork on display, events along the sidewalks, businesses out doing shows or galleries or just random stuff. There's kids areas and more. Its gotten to be a pretty big event.
Well the First Friday (in June), Brooke's art work from the past school year was on display downtown! Isn't that cool?!?! So of course we had to see and document this cool occasion.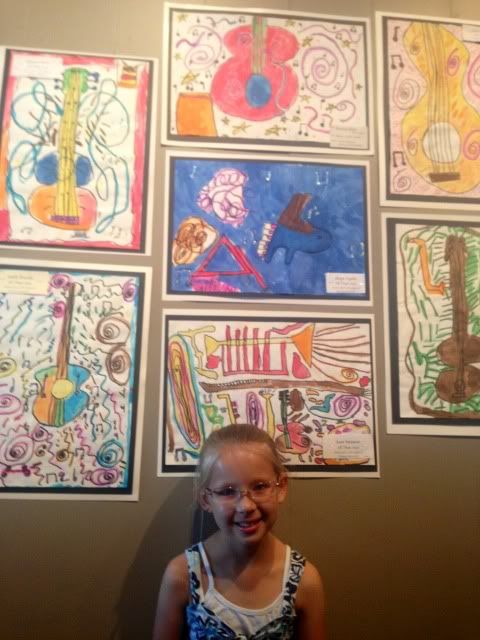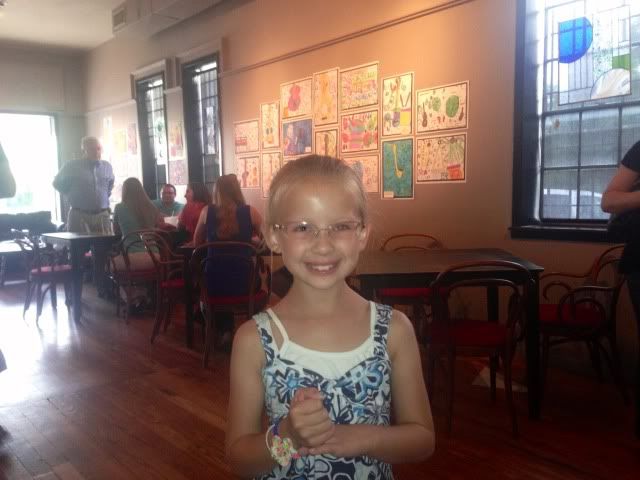 At dark, they also play a movie in the park. They were showing Madagascar 3 this particular night, so we stayed and watched (its one of my favs!). It was really nice. I think we'll go to the next one too as they are showing Field of Dreams and Brooke is dying to go! She has become quite enthralled with watching baseball/softball these days.